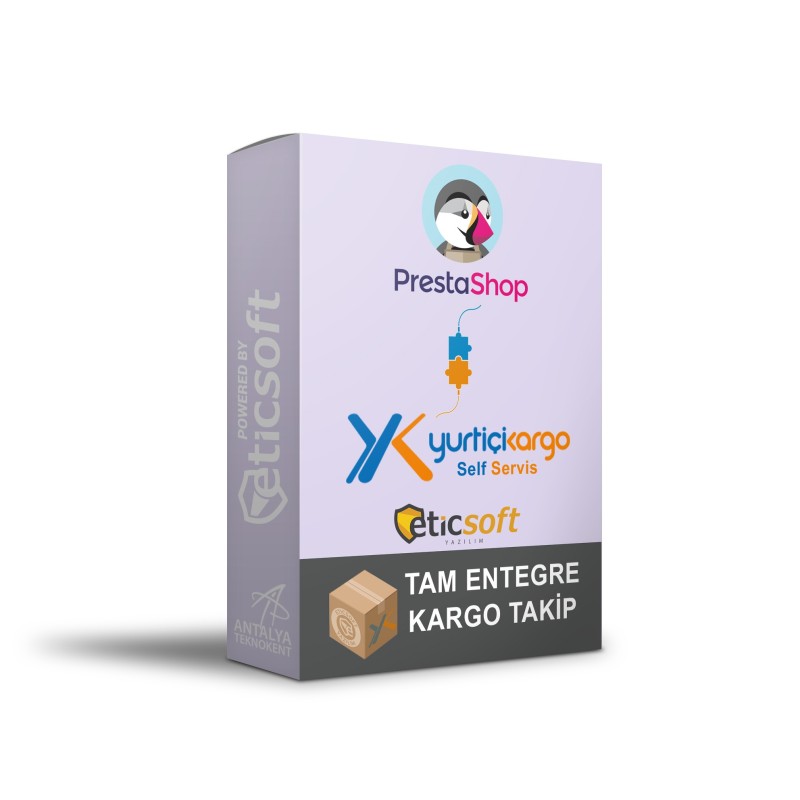  
Prestashop YURTİÇİ Kargo Takip Modülü (Self Servis)
Banka havalesi ile ödemede (5.99%) İndirim Fırsatı!
KDV Dahil: ₺2,281.31
Temel Özellikler
Uyumluluk: v1.6.x.x -

v1.7.x.x
Kargo takip kodu paneli
Siteniz üzerinden kargo takibi ekranı
Takip için e-posta gönderimi
Müşteri panelindeki sipariş detaylarında kargom nerede butonu ekler.
3 other products in the same category:
No customer reviews for the moment.